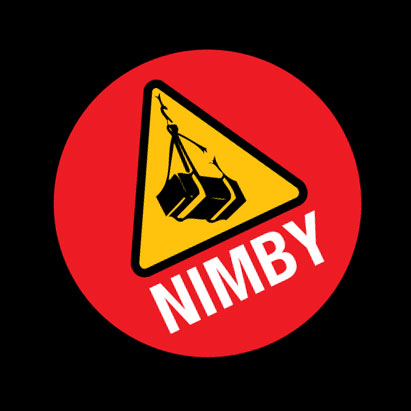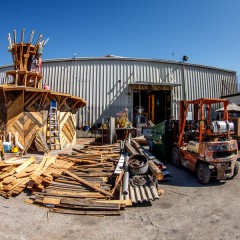 NIMBY Build Season 2013
Wow… Did that just happen? Did we actually make it through these past few months? AND get everyone off to the playa for this year's Burning Man? It's quite an accomplishment as this was one of the busiest Build Seasons we've ever had at NIMBY.
This year's crop included: Apis the bee car, Airpusher's air ship, the wonderfully tangled Pipe Dream jungle gym, the colorful Sugar Cubes, the East Bay Corps' First Helm, Casey Ho's the Perry Ellis, Deb Davies' Luma Module, Beezus Christ Super Car, the BAAAHS bus, aka the Big Ass Amazingly Awesome Homosexual Sheep (good job on one of the better Kick Starter videos we've seen in a long while), the O2 Tree House, the Cloud 9 vehicle, and the Anostraca ship.
Congratulations to the first timers who survived their first builds, the returning vets who helped guide the newbies, and the volunteers on all the projects. Without your help, none of this would be possible. Have fun out in the desert, everyone! You earned it!