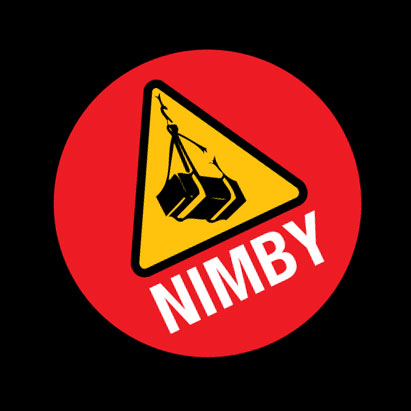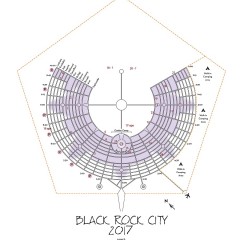 NIMBY @ Burning Man 2017
If you've been following NIMBY on Instagram (we hope you are!), then you've seen lots of in process shots of the projects, art cars, and art work the Makers at NIMBY have been working on diligently all year. If you're making your way out to the desert, you can see that art in person, or at least try to… good luck trying to nail down those art car. Congratulations to this years crop of artists and Burners: YOU DID IT! Now have fun and be safe out there, everyone. You can find a larger version of the map below by clicking here!
**Special Note** The names listed are our tenants who may be spearheading efforts or working on the pieces, but they are by no means the ONLY people who made and worked on these projects. It takes a lot of teamwork and coordination to make amazing and large scale art happen, and a lot of projects are being made through work done at various studios, warehouses and design shops before coming together on . If you'd like to reach out to any of the artists for more info, please do!
NIMBY Tenants on Playa
1. Aaron Liebling – Cloud Nine – 845 & G
Art Car: Cloud Nine Car
2. Labracadabratory – 915 & E
3. Airpusher – 7 & F
Art Car: Airpusher Air Ship
4. Josh Cook & Covered in Bees – 7 & Esplanade
Art Car: Bombus Regius
5. Carl Carmeleon – 3 & G (roughly)
Art Car: Carl Carmeleon
6. Clay Richardson – Backfire – 645 & A
Piece: LED Pyramid
7. Moonwalk Mission – 945 & I
Art Car: Bixby the Dragon
8. Monkey Love – 10 & I
Piece: Sound Stages and Elevated Dance Floors
9. BAAAHS – 8 & G
Art Car: BAAAHS Bus
10. Colin Creveling, aka Donkey – Burners Without Borders – 245 & Esplanade
Piece: the Temple of Tension
11. Valhalla – 330 & D
12. The Phage at The Institute – 4 & Esplanade
Art Car: Mimsy
13. Holy High Camp – 3 o'clock Plaza
Art Car: Funkadelephant
14. FAFA – 445 & D
15. Jordan Roggenbuck – Media Mecca
16. Marina Sokolovsky – Let it Go – 215 & C
17. Mikell Haynes & Elizabeth Mallory
Piece: The Bridge – Inner Playa – just off 530 & Esplanade
18. Ross Colby – Backfire –
Piece: Margarita Appalachia – Deep Playa
19. Tarek Salman & Adrian Sierra Garcia – Campy Camp – L & "somewhere between 815 and 930"
Art Car: Cuddle Shuttle
20. Tiffany Barr & Oleksiy Maryasov
Piece: Dandelion Garden – Deep Playa
21. Tim Johnson & Camp Mystic – 2 & G
Art Car: Mystic Flyer
Pieces: Various installations and performances at Camp
22. Trey Watkins & One Man Down Art Collective
Piece: Fire Ancestor – 6 o'clock keyhole
23. Sam Gawthrop – Illumination Village – 330 & Esplanade
Pieces: Demos, Angry Tree, Bulldozer Robot, and "a new jet engine thing I'm working on"
24. Camp SpaceHole – 445 & H
Piece: LED sphere
25. Jen Forbes – 1st Camp / Sign Shop
26. Bruce Tomb – Liminal Labs – Between C&D on Rod's Rod