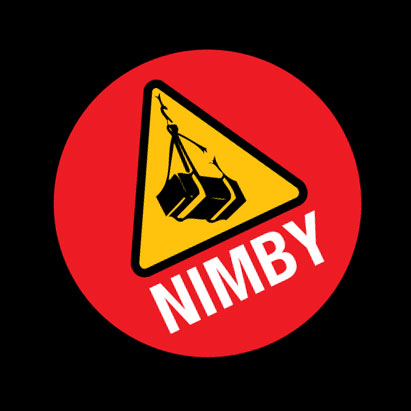 NIMBY's New Website
Welcome to the new and improved NIMBY website! It was high time for the old website to bow out and a new site, full of awesomeness and other such hyperbolic wonderfulness to take over. We've endeavored to really hit the high points of what makes NIMBY so great and then convey that to the world though the internet. We wanted to remain true to the ragtag, scrappy, can-do spirit that you know and love about East Oakland's biggest and best maker space, but with a fresh coat of paint, a little bit more sparkle, and some magical coding.
We've created six areas to help the visitors of our digital domain explore myriad aspects that make NIMBY unique and unlike any other maker space out there. After you've taken a look around, let us know what you think! Thanks for supporting NIMBY and all the crazy things we do here. 11 years and counting, folks!
What Is
A quick intro for visitors, new and old, to get up to date on what we do and who we are
What's Up
Posts about NIMBY the happenings around the warehouse, our wide range of supporting groups, what's going on in the community… basically, it's your one stop shop to be in the know about "what's up" at NIMBY
Made At
Galleries of all the incredible work coming from the talented makers and artists at NIMBY
Rentals
Looking for a space to bring your own project and mad, artistic endeavors to fruition? Check out what we have to offer.
Makers
A space to introduce to the world to some of the indescribably talented individuals who make NIMBY what it is.
The Store
The store is currently under construction. Check back soon for NIMBY swag and other surprises.
We'd like to give a special shout out to designer extraordinaire Clody Cates and coder par excellence Phong Long. This website would not have been possible without your amazing gifts and tireless efforts.