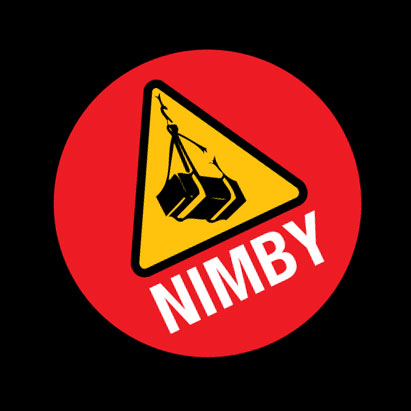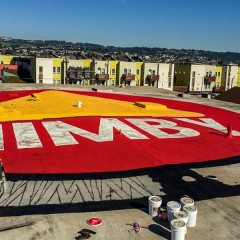 Painting the Roof
Here at NIMBY, we're kind of fond of our bodacious logo, which is why you can find it all over this site, our various vehicles, hot panties (we still have some! Email us!) and stickered around town. But every now and then, we just say: BIGGER! So we put it on the roof! With a 100 foot diameter, I'm pretty sure it's visible from space now… Ok, maybe not THAT big, but you can definitely see it from a plane and on Google Earth.
Special thanks to our project leads Clody Cates and Gaige Qualmann, and a big "You're awesome! THANK YOU!" to our tenants and volunteers: Mack Storton, Dave Dávila, Ron Baker, Yale Wolf, Michelle Bert, Phong Long and Brandon Lee.
Extra special shout out to our friends at Urban Brothers Painting for the donation of many gallons of paint! You guys are the best.